SigmaDraconis v0 0 2
Added: 18.02.2018 12:16 | 0 views | 0 comments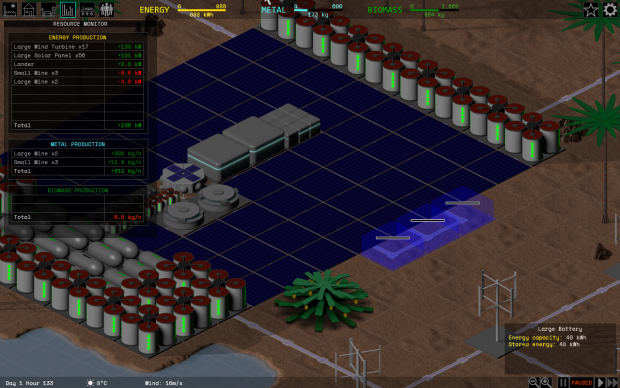 Here's an early demo of the game so far. Build up your energy infrastructure using solar panels, wind turbines and biomass digesters. In future releases I'll add rovers, robots, drones, and humans. Many different resources and things to build. Maybe aggressive wildlife to defend against. Hoping to get some feedback from the community about what people would like to see featured in the game.
Deadly Premonition creator teases next project The Missing
Added: 16.02.2018 9:37 | 1 views | 0 comments



Hidetaka "Swery" Suehiro, creator of the delightfully bizarre Deadly Premonition and D4: Dark Dreams Don't Die, has teased his next game: The Missing.
The project will launch for consoles in 2018, Swery announced in a new video to fans.
"The title, 'The Missing', has many meanings," Swery said. "A missing person, someone who's lost, or even something lost. Maybe it's your loved one, or a place you belong. Do you ever feel lost in your everyday life? The Missing is for someone like you."

Dynasty Warriors 9 review - long-awaited reboot falls flat
Added: 14.02.2018 10:32 | 1 views | 0 comments



Pity poor Koei Tecmo and developer Omega Force, who've found themselves in quite the bind. The musou games, so it goes, are ones that refuse to change - an immobile force that, instead of evolving, simply undergo a costume change whenever the mood takes them. One day they'll show up for work in a hulking mech suit for the enjoyable Gundam spin-offs; the next, they might don Link's green hat in the well-received Hyrule Warriors. It's a formula that's constantly adapted, and seemingly never-changing - underneath those cosmetics, the well-oiled musou machine grinds away relentlessly.
And yet, for those in thrall to that machine, there's a mechanical beauty deep at the heart of these distant cousins of classic arcade brawlers such as Golden Axe, Final Fight and Streets of Rage. Omega Force takes that same spirit and outrageously embellishes it, until you're a swirling dervish in the midst of a crowd of hundreds. After all, who doesn't like a good dust-up? Even better when it's tied to a game of ruthless optimisation, where you're trying to clear a map as efficiently as possible as you level up members of the impossibly large cast. In all that chaos there's something soothing to be found; if you know what you're looking for, there's something quite excellent there too.
Maybe it's a symptom of over-familiarity with Omega Force's industrious output - if you've inclusive of all the various spin-offs and side entries, it's easy to count over 50 entries in the series since its inception - but these remain games with more detractors than devotees. Dynasty Warriors, the vanguard of the musou genre having helped start it all some 18 years ago, has born the brunt of the criticisms in recent years, and Dynasty Warriors 9 now has to take the strain of the series' reinvention. It's a fairly unimaginative reinvention, at that; this is an open-world game, the more familiar musou action pasted thinly across a staggeringly vast depiction of Three Kingdoms-era China.

Tags:
Final
,
Evil
,
Forza
,
After
,
Warriors
,
Koei
,
Koei Tecmo
,
Tecmo
,
Fight
,
Pine
,
Three
,
MayIf
,
Dynasty Warriors
,
Dynasty
'Death Road to Canada' Gets a Surprise Valentine's Day Update
Added: 13.02.2018 21:30 | 1 views | 0 comments


Need something romantic to do on Valentine's Day this year? How about a road trip. Maybe to Canada? Maybe with a horde of deadly zombies trying to kill you the entire way? I really can't think of anything more romantic than that. Rocketcat Games and Madgarden seem to agree, as they've just released a surprise
I Was Wrong About God of War
Added: 13.02.2018 17:05 | 4 views | 0 comments


"The original God of War released whenever I was thirteen years old, which you would think is the perfect age to play a gory, mature, and quite frankly, badass video game. However, I just wasnt very intrigued by it. I played a couple hours and it just didnt resonate with me. Maybe it was because I was still deep in the trenches of Resident Evil 4, or maybe I was subconsciously being a Nintendo fanboy looking for reasons to not like something on a rival platform (Yeah, kids are dumb). However, with how incredible the new (semi-reboot) God of War for PlayStation 4 is looking, I finally felt the urge to give the original God of War a second chance. Guys, I was wrong, God of War is f***ing awesome." -- PlayStation Enthusiast
Lee Kee Child
Added: 08.02.2018 11:07 | 6 views | 0 comments



http://img-hws.y8.com/cloud/y8-thumbs-big-thumbnails-001/92294/big.gif Lee Kee Child is the classic rocks and diamonds game Who is this little boy in the cave among diamonds, stones and brick walls? He is Lee Kee Child. His mission is to collect diamonds in the caves. If he was collecting all of diamonds what he needs, the door will open and he can continue collecting diamonds on the next level. Maybe can you help him to collect enough diamonds and completing levels? Try it out! In this work maybe little enemies will be disturbing him. These are flies and butterflies. Them are useful bugs for breaking brick walls and disappearing/isolating acid. Try how it works! The butterflies are the sources of diamonds. If he is dropping a butterfly with a stone it will turn into diamonds, and Lee Kee Child will gain up to 9 diamonds. In some levels has been another source of the diamonds by the isolated acid. The acid will increase randomly on its neighbour green fields and empty fields. If he can isolate successfully the acid by stones or diamonds before it reached up a big size, it turns into diamonds, else it turns into stones. Try what happens when the bugs are impacting into the acid! You can see a small diamond icon and two numbers in the top left corner. The first number means how many diamonds collected by Lee Kee Child, the second how many diamonds need to completing the level. Have fun!
'Final Fantasy 15 Pocket Edition' Review - In Other Words, Final Fantasy 15
Added: 08.02.2018 5:30 | 2 views | 0 comments


The very existence of Final Fantasy 15 Pocket Edition [Free] is both weird and fascinating. Final Fantasy 15 is the latest in the classic series of JRPGs. It launched last year on the latest home consoles, and on its face certainly didn't appear to be a good candidate for a mobile release. Maybe Final Fantasy
Analogue's Christopher Taber Opens Up On The Super Nt And Future Projects
Added: 06.02.2018 10:15 | 3 views | 0 comments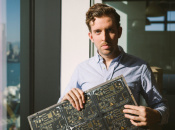 ​"I'm a Sega kid. Who knows? Maybe we're already working on it"
H3 The Land of The Serpent Riders Demo (2010 Wad)
Added: 05.02.2018 3:58 | 3 views | 0 comments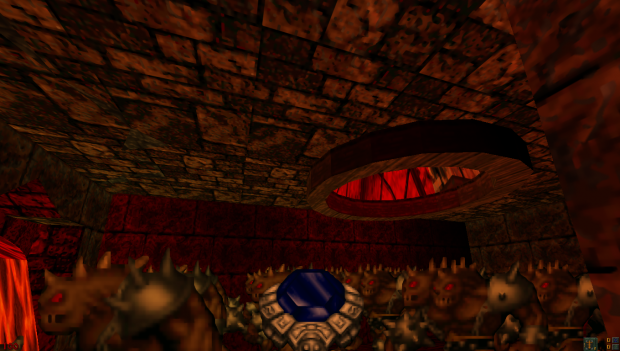 Is the same as the old upload, but with some minor bug fix and also new classes were ripped from the wad to be playable... Maybe as a recommendation, play in "normal" Difficulty
Older articles

»